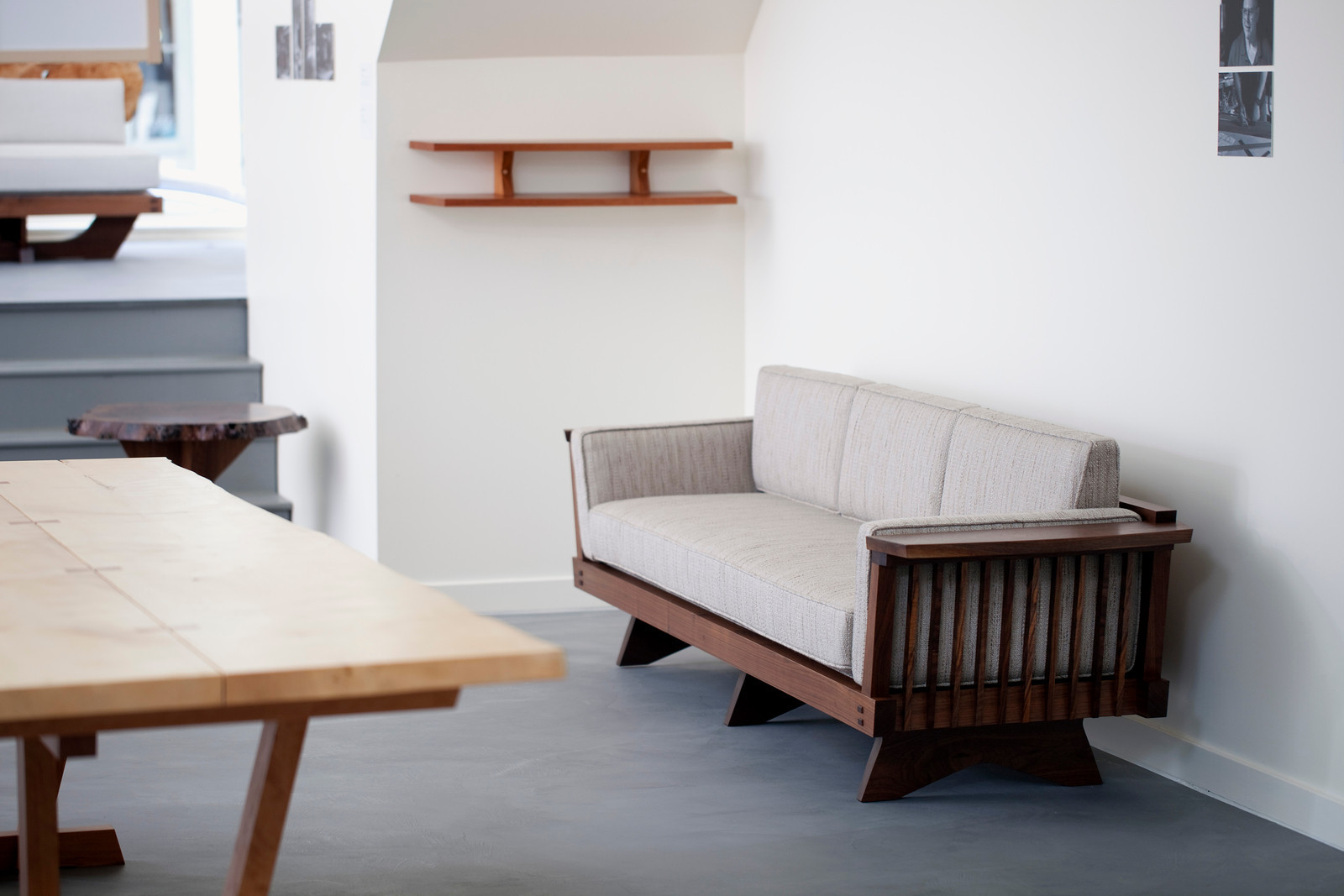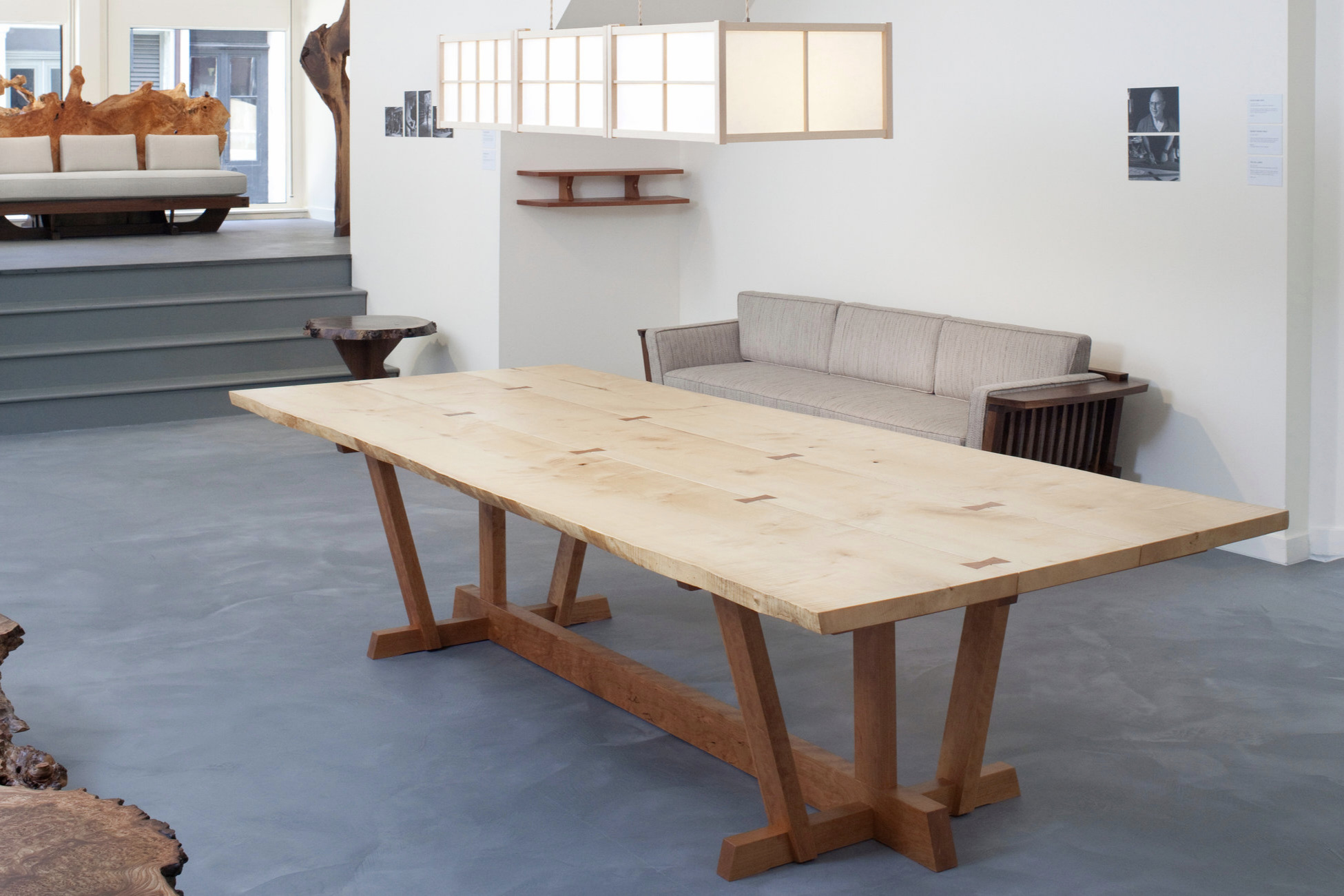 Moderne Gallery
Vintage and Contemporary Furniture and Objects from the Studio Craft Movement with a strong focus on the work of George Nakashima and Wharton Esherick.
Moderne Gallery specializes in 20th & 21st Century vintage and contemporary furniture, lighting, ceramics, and accessories. The gallery features craftspeople and artists such as Wharton Esherick, George Nakashima, Sam Maloof, Arthur Espenet Carpenter, Wendell Castle, David Ebner, Miriam Carpenter, John Eric Byers, Karima Duchamp, Estelle Halper, Peter Voulkos and Toshiko Takaezu, as well as a variety of American, European and Japanese work from 1920-80. Founded in 1984 by Robert Aibel and now co-directed by Aibel and his son Joshua, Moderne Gallery was the first gallery to specialize in vintage work from the American Studio Furniture Movement, and is known as the primary gallery in the world devoted to the work of George Nakashima and Wharton Esherick.
ADDRESS
2220 E. Allegheny Avenue
Philadelphia, PA 19134
CONTACT INFORMATION
215-923-8536
info@modernegallery.com
HOURS
Open by appointment
Marguerite Rodgers
Interior Design
Since its establishment in 1980 Marguerite Rodgers has been honored for its work on behalf of private homeowners and hospitality clients, praised for its surpassing attention to composition and detail, and relied upon to transform ordinary spaces into compelling interiors.
Open the door to the offices of Marguerite Rodgers and chances are you'll be greeted by a cat; you'll also likely hear laughter. You'll see the concept boards that trace the history of projects and ideas. You'll see artifacts and objects that reflect the firm's work on private residences, hotels, condominiums, residential colleges within schools and universities, boutiques, corporate offices, restaurants, and private clubs. The people who work with Meg share her commitment to craft, her ability to listen, and her pleasure in responding to and satisfying client sensibilities. They are interior designers and architects, people with a flair for color, texture, and materials. They are original thinkers who pay close attention to the kind of details that set custom furniture, cabinetry, and accessories apart. Located in a former warehouse building in Philadelphia, Marguerite Rodgers's office is a warm, inspired place. At 25,000 square feet, the building also serves as home to other area artists and artisans who collaborate on various projects with the firm.
ADDRESS
2131 N. American Street
Philadelphia, PA 19106
CONTACT INFORMATION
215 634 7888
info@margueriterodgers.com
Mona Ross Berman
Interiors
Mona Ross Berman Interiors is a nationally recognized, Philadelphia-based interior design firm serving sophisticated residential, corporate, and retail clients.
Mona Ross Berman Interiors, Inc. (MRBI) is a full-service interior design firm engaged in projects all along the Eastern seaboard. While we love an artful flourish, we approach each of our diverse projects with professionalism and pragmatism, paying careful attention to our clients' unique objectives, budgets, and dreams. Clients who engage MRBI enjoy our talent, skill, innovative ideas, and experience, as well as a team dedicated to and practiced in an elevated level of client service, responsiveness, transparency, and ethical standards. In short, we recognize that serving our clients well is as important as delivering exceptional design.
ADDRESS
116 Shurs Lane, Suite 2B
Philadelphia, PA 19127
CONTACT INFORMATION
215 680 5953
info@monarossberman.com
HOURS
Monday - Friday | 9a - 5p